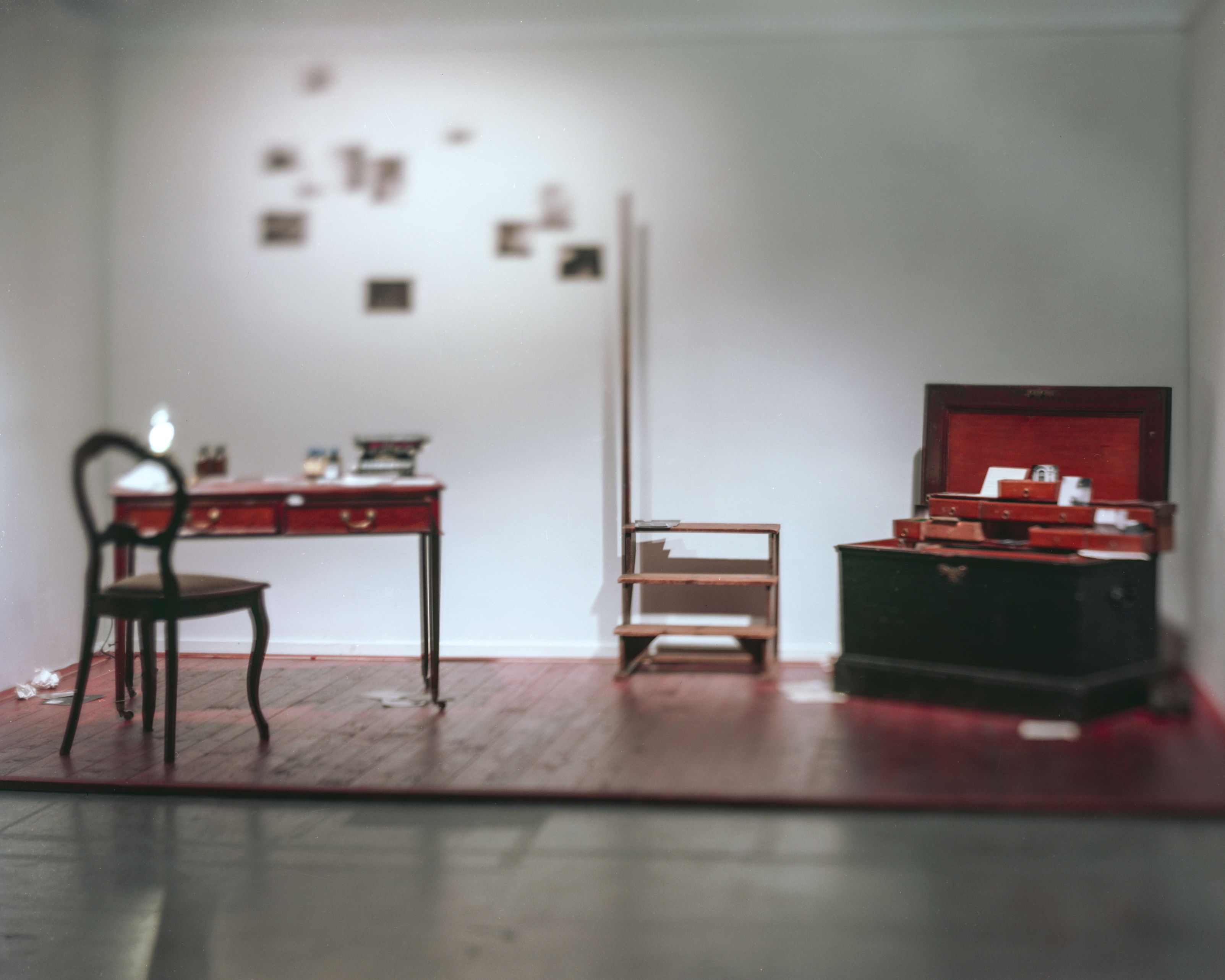 je Matthew



Matthew Jonah Gray, zoon van een zeeman en een cabarethoudster, ging laat 19e eeuw door het leven als reizend variétéartiest en danserzonder vast gezelschap of bestemming. Een jonge man, verwonderd over het bestaan, gekweld door de keuzes die hij maakte in het leven.

Matthews gewaarwording van vrijheid veranderde permanent nadat hij onschuldig in gevangenschap terechtkwam; hoewel zijn opsluiting eindig was, kwam hij nooit meer helemaal los van deze periode. Achtervolgd door het verleden, vervaagde zijn perceptie van tijd tussen werkelijkheid en waan.

Een kunstproject over Matthews leven; zijn gedachten, herinneringen en fantasieën in vlagen en fragmenten gevangen als een samenraapsel van beeld en tekst. Een verhaal zonder begin of einde, chronologie en misschien zelfs zonder logica.
yours Matthew

Matthew Jonah Gray was the son of a sailor man
and the owner of a cabaret.
He went through life as a travelling variety artist and dancer in the late Victorian era.
A young man, bewildered by existence, tormented by the choices he made in life.

Matthew's perception of freedom changed permanently after his wrongful imprisonment; although his captivity was finite, he could not free himself entirely from this period. With the past breathing down his neck, his sense of time receded between reality and delirium.

An artwork about Matthew's life;
his thoughts, memories, fears and imagination caught in fragments, scattered in image and writing.
A story without a beginning or end, chronology or even logic.

Virtual Tour:
https://my.matterport.com/show/?m=ssnqV1qyvwK